122 pitch 530 STD Diamond Motorcycle Chain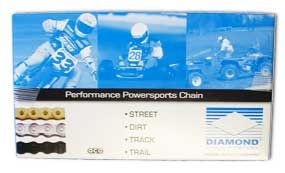 122 pitch 530 STD Diamond Motorcycle Chain
For a transmission sprocket from stock (21 tooth) to a 23 tooth.
For use with our Straight Back™ Bolt on Hardtail
Instructions on ordering a custom length chain...
When ordering a custom length of chain, it is important to know how its measured. Each pitch is the distance between pins, the picture below shows a chain that is six pitches, with a master link.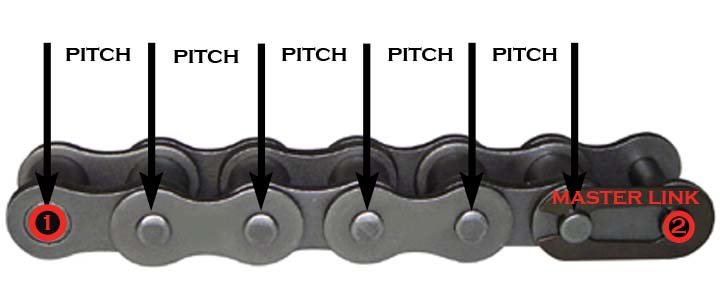 An easy way to count the pitches of a chain is to simply count the pins themselves plus the holes in the ends. The number of pitches in a roller chain must always be an even number so that the ends will accept the master link.
We charge $0.66 for each pitch. For example 100 pitches will cost $66.00.
Each roller chain comes with a semi press fit master link.
To order this custom chain, please call, or email us with the size you need.
989-227-2453
contact@hammerinhandcycles.com

Reviews